Junxion Communications – Where Strategic Direction Meets Creative Expression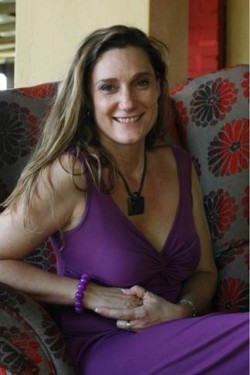 History
Not only is Estelle Roe a visionary leader but also a very competent strategist whose core competencies include integrated marketing and communications knowledge within most marketable categories in South Africa. Estelle's work experience includes three years in classical marketing, six years in retail, four years in services marketing and four years in the advertising industry as a Below-the-line specialist and Strategic Planner.
Junxion Communications CC Registration Number: 1996/042632/23 was set up by Estelle in 1996.
Which is now Junxion Communications PTY LTD (2014/085626/07).
At the time Estelle was working for CNA and one of their suppliers: Arlenco Toys – requested her to effect the launch of Trivial Pursuit as a board game in South Africa. With this came 7 years of retail knowledge, specializing in retail promotions and merchandising.
As a result of the successful launch of this game, Estelle was offered permanent employment with companies like Audiodek Enterprises, where she worked on brands like Supersonic, TDK and AIWA thus her experience in audio visual sector. (See attached reference). Thereafter she joined AAA (Association of Advertising Agencies) where she launched advertising to universities and colleges as a career path throughout Africa. The highlight of her exposure to the educational fraternity was having lectured at most universities in South Africa as well as other African Universities like the University of Kenya.
Nedcor then offered her a position as Marketing Manager of Permanent Bank. In this capacity she added services marketing and particularly banking experience to her list of competencies. She was the initiator of a concept called Micro Marketing within the entire Nedcor group, where over 100 branches were trained and assisted by her team to initiate local marketing within their surrounding areas. This gave the Nedcor head office marketing team the time and resources to concentrate on the overall CI and national campaigns for the group, while she ensured the branches took these to the next level by driving integrated campaigns on a localized level. (See attached citation for exceptional delivery of service).
Estelle has since moved to Nelspruit and revived her company – Junxion Communications – due to the immense need for marketing and communications expertise. She is applying her 22 years experience and vast knowledge by providing a variety of communication and business functions to Johannesburg and Mpumalanga companies including:
Human Resource Direction
Staff job descriptions
Succession planning
Staff Appraisals and measurements
Transformation in workplace
Change leadership
Motivation workshops
General Business Direction
Consumer protection act compliance
Qualitative and quantitative research
Mystery shopping
Black diamond analysis and planning
Channel plans
Corporate social investment strategy
Strategic Planning Direction
Strategic planning
Media analysis
Competitor analysis
Business and communication plans
Developing objectives, mission, vision and value propositions statements
Brand analysis and planning
Category analysis
Swot analysis
Consumer needs analysis
Channel Plans